PREVENTION : Colorectal cancer screening is voluntary but the physicians strongly recommend it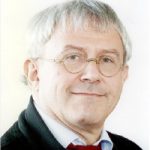 Prof. Dr. med. Christoph Beglinger  – Specialist of Gastroenterology
Colorectal Cancer – Screening : Now, there are three options for the prevention.
Switzerland lags behind regarding colorectal cancer screening, according to international comparison. Only 30% of men and women over the age of 50 get screened. In fact, colorectal cancer screening programs are different from canton to canton.
The specialist Christoph Beglinger highlights the importance of the prevention. " We have to raise awareness. Colorectal cancer screening should be self-evident".
In Switzerland, one person in four develops adenomatous polyps after the age of 50. Each year, around 4000 people are diagnosed with colorectal cancer and about 1800 people die from it.
« Thanks to early detection, curing is possible in 9 out of 10 cases. The early detection of colorectal cancer and adenomatous polyps can save lives." Explains Beglinger.
New promising test
Now, there are three options for screening: molecular blood test, stool test, and colonoscopy.
The molecular blood test is based on an endogenous immune response in which several genes are involved. In combination with tumor biomarkers, the test allows for early detection of colorectal carcinoma. The principle is based on the visualization of a specific immune reaction of the organism to the onset of the disease. All you need is a simple blood sample. The new blood test is potentially an alternative to stool tests.
"This new test has all the evidences of an effective and practical tool test for colorectal cancer screening in patients who should be referred for colonoscopy" says Beglinger.
For him, the test is a promising help in cancer screening.
Stool test and colonoscopy
A second option is to detect intestinal cancer tumors and polyps by using chemical stool tests. "Invisible blood detection can be an indication for precancerous polyps, precancer or colon cancer", said Beglinger.
The third option is colonoscopy, which has proven its efficiency for years.
The three screening options are effective tools for the early detection of colorectal cancer. The general practitioner decides with the patient on the most suitable option.
"Thanks to colorectal screening, we can prevent a lot of suffering", concluded Beglinger. "I advise to every men and women aged 50 and over to take colorectal cancer screening seriously and to get screened regularly."
Source : http://www.kampfgegenkrebs.ch/praevention/darmkrebsvorsorge-sollte-ab-50-selbstverstaendlich-sein